Bring your precious leather back to life and keep the memories!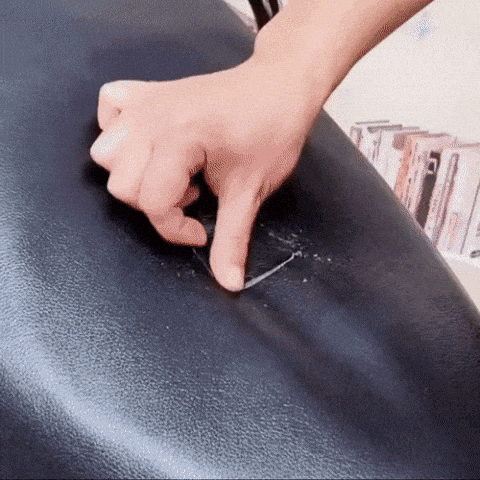 Our self-adhesive leather patch is a perfect solution to repair your damaged leather on just about anything. It's perfect for repairing sofas, chairs, vehicles, bags and so much more. 
It's designed to be soft but with high viscosity so you can easily cut it in various shapes with a scissors. Our leather patch also has the fibre that can make the peel patch tougher and abrasion resistance. 
We made sure while designing this leather patch that the finish result would be luxurious and blends very nicely with any surface it repairs. We not only prioritize a very good budget friendly repair solution but something that is very visually appealing. 
Why Leather Patch  Plus ™ is for you
Budget Friendly Solution -  We understand repairing your damaged leather items can be very expensive. With our solution, not only does it get the job done, it won't break your pocket.
Beautiful and Luxurious - What's a repair if you are not satisfied with the end result. Leather Patch Plus gives an amazing finish to anything it repairs. Our patch is designed to blend very well and look almost invisible. 
Easy to Apply - It's a very easy process to apply our patch. Follow the simple instructions and see the magic happens.
Wide range of uses - You think of it, our patch repairs it, as long as it's leather. From a sofa to your favorite jacket or even your car seat, we have you covered. 
HOW TO USE:
1. Clean the damaged surface
2. Cut the desired shape
3. Peel and stick. You will be amazed